Nimnicht Isuzu Landscape Trucks for Sale in Jacksonville, FL
---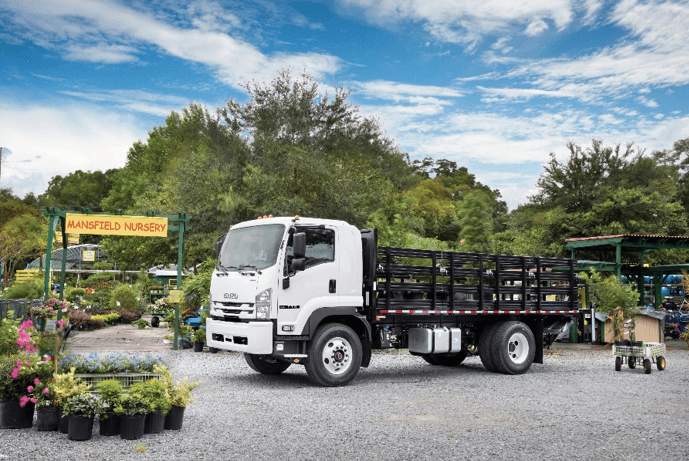 At Nimnicht Isuzu Truck, we know you want the best for your landscaping business, and Isuzu is the ideal candidate for your choice in commercial trucks.
No matter which model you choose — the Isuzu NPR, NRR, NQR, or FTR medium-duty truck — all will help build your landscaping business and its efficiency. Each cab and chassis can be upfitted for all landscaping professionals seeking a durable and dependable vehicle with versatile equipment.
Whether you need a dump body, dovetail landscape, an easy-access flatbed, a stake-platform body with convenient tie-downs, or a fully enclosed van body to house sensitive material, or secure tools and equipment, Nimnicht Isuzu Truck can help you upfit an Isuzu NPR, NQR, NRR or FTR to make your work easier and more efficient.
Isuzu trucks offer more cargo space than other competitors, along with a tight turning radius and maneuverability, which is particularly helpful in residential areas.
Upfit Your Truck to Meet Your Needs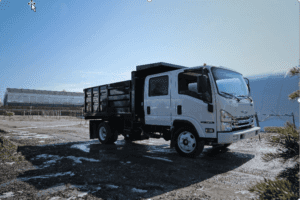 Your customers demand the best, and you aim to provide it. We make choosing an Isuzu truck easy by offering a variety of configurations, from dump body to open landscape, dovetail landscape, or any other upfit to meet your business's needs.
There are a host of other options to further personalize your truck, from adding utility shelves to a power tool storage system, on-board fueling stations, backup cameras, a hitch receiver, tie downs, and much more.
Isuzu is known for offering versatility with multiple wheelbase options. Designing your upfit is made easy, with body companies having an open canvas when upfitting your specialized landscape dump truck bodies, box trucks, stake body, or flatbed truck.
Other Isuzu Landscape Truck Features
Standard or crew cab options available (F-Series is standard cab only)
Gas or diesel engine in N-Series (F-Series is diesel only)
Can accommodate bodies 10-30 feet long
GVWRs from 12,000 lbs. to 25,950 lbs.
Nimnicht Isuzu Truck Professionals Are Here to Help
Regardless of the type of landscaping work you do, the courteous, knowledgeable staff at Nimnicht Isuzu Truck is here to help you find the right truck and upfit it to meet your needs. View our available inventory or contact us for more information.
Serving Jacksonville, FL, Duval, St Johns, Clay, Putnam, Baker, Nassau, and Flagler counties in Northeast Florida, and Charlton, Clinch, Echols, Lowndes and Brooks counties in Southeast Georgia.