Find Isuzu Truck Parts
Welcome to the Nimnicht Isuzu Trucks Parts Center
---
As a top Isuzu parts dealer, Nimnicht Isuzu Truck in Jacksonville, FL stocks a wide inventory of Isuzu truck parts for the NPR, NQR, NRR and FTR. Our trained specialists can help you find the right part for your truck.
We offer a wide range of services to meet your needs including preventative maintenance, DOT inspections, computerized engine and transmission diagnostics, and repair. All of our technicians are factory-trained and fully certified.
Isuzu Genuine Parts and FleetValue Parts
We offer our customers the best with Isuzu Genuine and FleetValue parts, which are made to ensure your Isuzu NPR, NQR, NRR, or FTR runs at peak performance and stays running longer.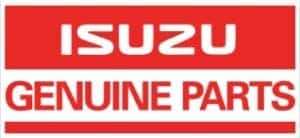 Isuzu Genuine Parts are OEM replacements for Isuzu truck needs. Using Isuzu Genuine Parts helps to minimize down time by using parts specifically developed for the Isuzu truck product line. Isuzu Genuine Parts are supplied only through authorized Isuzu truck dealerships. Isuzu Genuine Parts are approved for all warranty repairs and carry a 1 year/unlimited mile warranty. Time-tested and road-proven, all parts come with a 12-month/unlimited mileage warranty.

Isuzu FleetValue Parts are a second line parts supplied only through authorized Isuzu truck dealerships like Nimnicht Isuzu Truck. Isuzu FleetValue Parts are designed with the primary focus being: low cost of ownership, safe operation of your trucks, and superior quality. These parts are not approved for warranty repairs, but they do carry a 1-year limited warranty (regardless of mileage).
Isuzu Parts Florida
Whether you need a basic part for your box truck, platform truck or other upfit — like an oil filter or air compressor, or you need a highly specialized part for your commercial truck, we will take care of you. We can even put the part on or advise you of the part or repair your work truck needs. If we don't stock the part you need, we'll get it for you.
At Nimnicht Isuzu Truck, we understand that when you need a part, you need it immediately. Whether it's time for preventative maintenance or your check engine light is on, it's imperative that you take care of it. Putting off servicing and maintaining your work truck can result in a shorter life for your truck or lead for further issues down the road.
Your Source for "Isuzu Truck Parts Near Me"
Whether you are looking for a basic part for your Isuzu diesel truck or gas truck, our specialists can help. Join business owners in the Jacksonville area, Southeast Florida and Northeast Georgia, and trust your truck to the knowledgeable parts experts at Nimnicht Isuzu Truck.
We are here to help Mondays through Fridays from 8 a.m. to 5 p.m. and Saturdays from 8 a.m. to noon. For more information, call our Parts Department, 904-713-2533, or order parts online.